---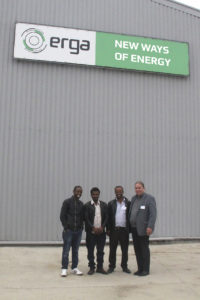 In 2016 Erga Genset company (Spain) concluded the agreement with Ethio Telecom, Ethiopian state-own telecom company, for the supply of diesel generator sets of 200kva powered by FPT Iveco engines.
Ethio Telecom is the major and sole provider of mobile services in Ethiopia. More than 7000 base stations cover the Ethiopian country.
The supply of the equipment was successfully accomplished in the end of 2016 year. After receiving the ordered gensets, Ethio Telecom technicians visited Erga company in order to complete the training.
The educational programme was focused on the following topics:
– Basic characteristics and technical maintenance of diesel engines, alternators. Possible failures and remedial procedures.
– DSE 7320 controller for back up power supply, programming in DSE Configuration Suite, monitoring with DSE SCADA.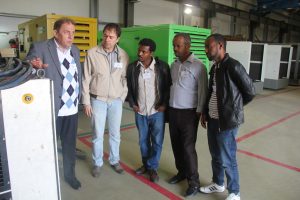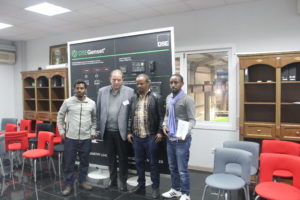 Ethiopian engineers received specific recommendations from Erga technical team and  now they are able to accomplish by their own all operations Including technical maintenance works and connection of monitoring systems via RS 232, RS 485, Ethernet channels in their day-to-day work.